Dejana on holidays

Igalo Monte Negro, August 2007-08-22

Once again we spent our holidays on the Adriatic; the weather was superb, although not everybody can stand these 35 till 43 temperatures. The sea temperature must have been at least 26 or more. Our Hotel annex health resort is situated near the coast of Igalo, a small town in Monte Negro only 30 km away from Dubrovnik:Croatia. We decided to take a suite this year, rather expensive, but it was worth every penny of it. Especially the private terrace was divine.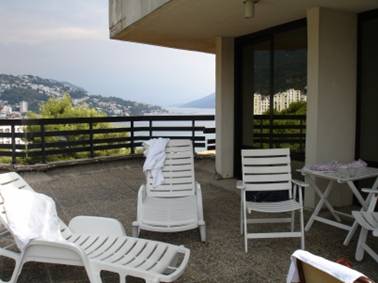 The first day after our arrival we got to see the doctor in order to design a nice day program for Dejana, we were very satisfied with the outcome. Somewhat surprisingly both the doctor and the physiotherapist tell us Deja has to loose some weight, otherwise it will become even more difficult for her small feet and ankles to carry the weight and walk.

06.15 Deja wakes us up;

07.00 Breakfast buffet,Deja so much likes to eat the fresh tomatoes here;

08.00 Mum decided Deja could use some good exercise when it was not so hot outside, every morning they walked / climbed a small hill right outside the complex. In fact it was a kind of jogging route.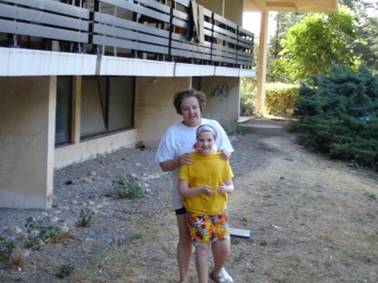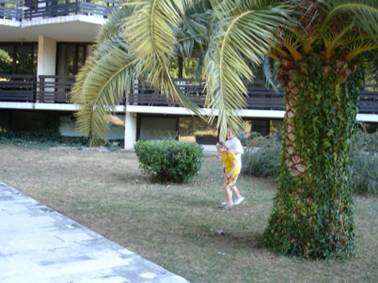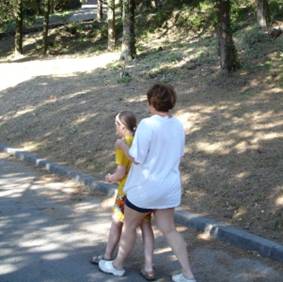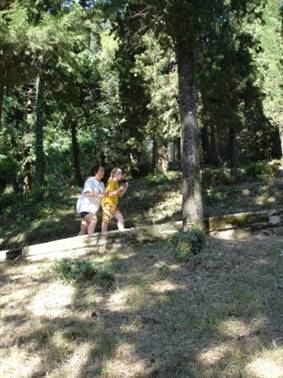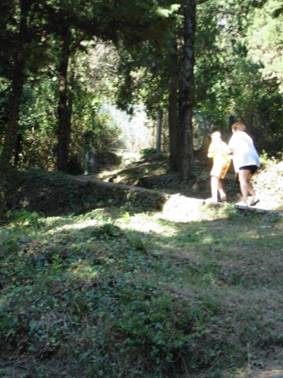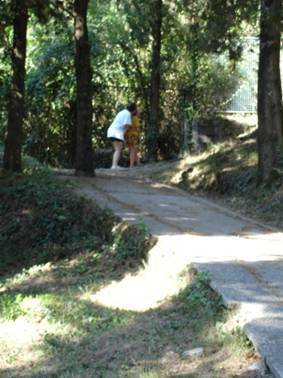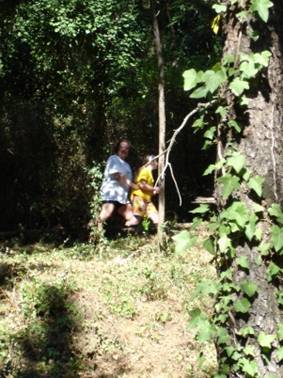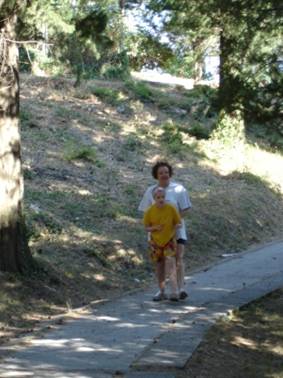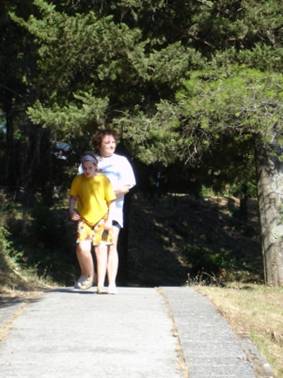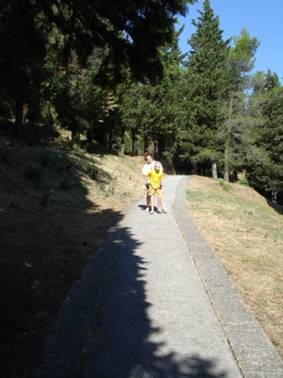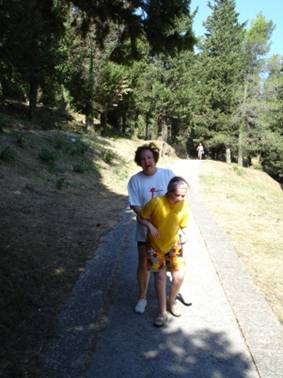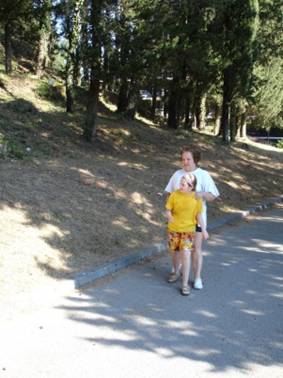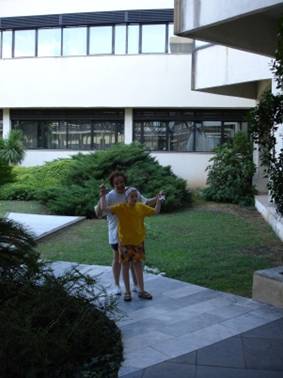 Gymnastics with Vesna, the physiotherapist that Deja exercises with already for two years when we stay here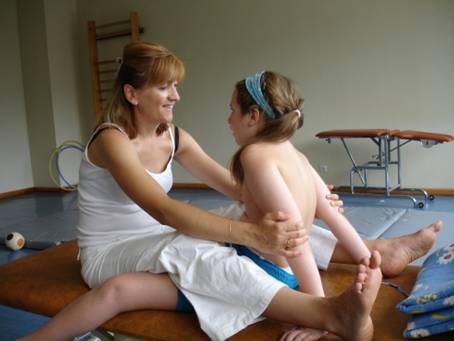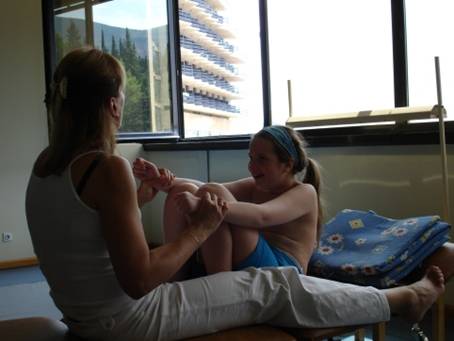 10.00: A break, Dad has prepared an apple for Dejana

11.00 Underwater massage (high pressure water beam) or manual massage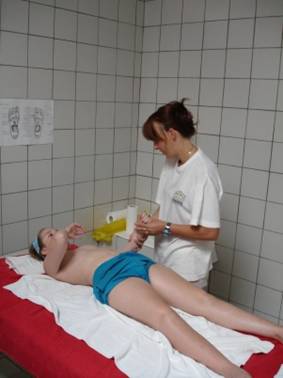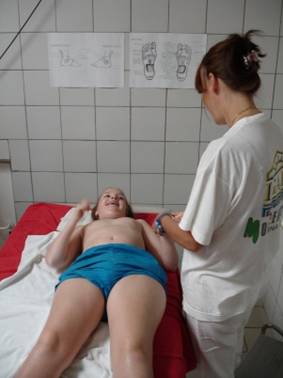 11.30: We go upstairs for a sandwich and some meat;

12.00 Bubble bath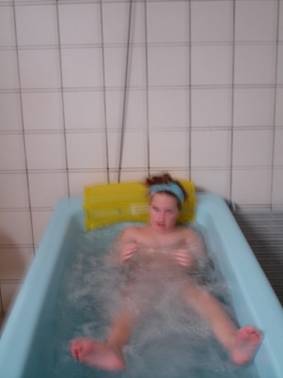 12.30 Gymnastics with Vesna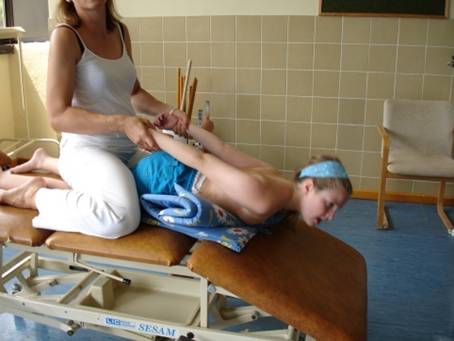 brbr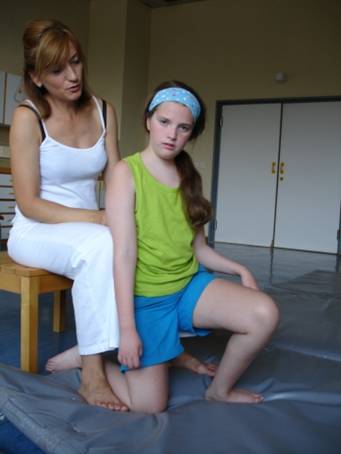 13.00 The second part of the lunch for Dejana

13.30 Siesta, massage and playtime with Mum, sunbathing in the shadow on the terrace etc.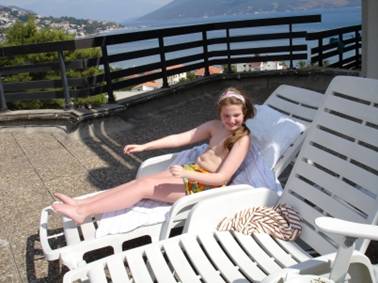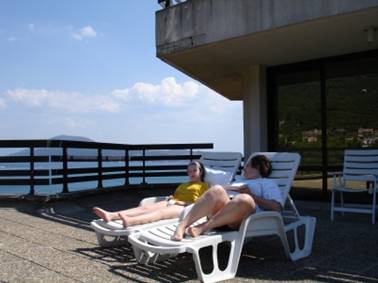 16.00 We go to the sea, Deja swims between at least an hour and a half and has fun with Mum and Dad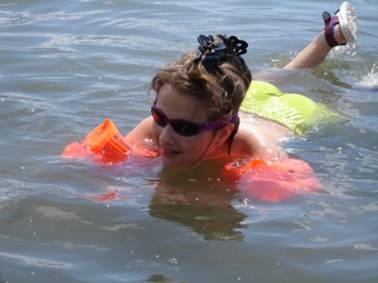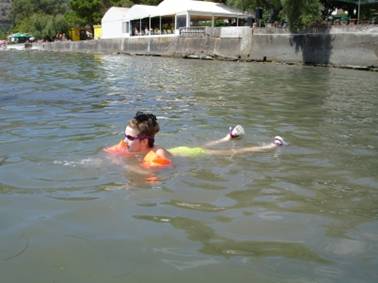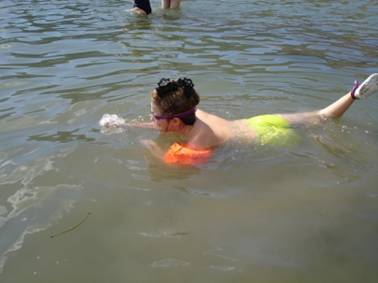 18.00 Dinner, Marija who served us for years and who has a very special relation with Deja is pregnant, her daughter Lana is born during our stay, so we meet new staff.

19.00 Play and relax time for the girls, Dad goes out to enjoy his detectives with life music on the National Restaurant terrace downstairs;

20.00 Sleeping time for Deja, Mum gets to read some newspaper or doctors novel in the living room of the suite.

Sundays are free, we swim both in the morning and in the afternoon in the Adriatic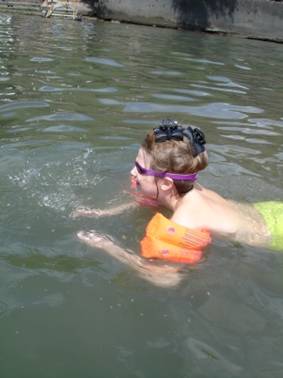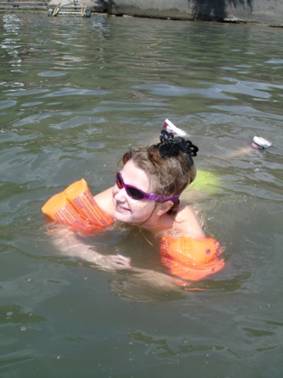 Like previous years Stana and her daughter Vanja spend some days with us.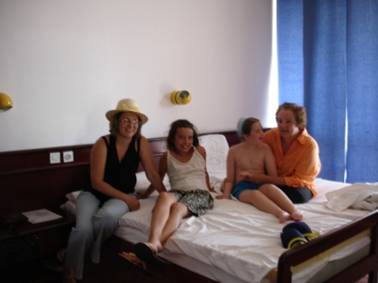 Only three days before she gets a daughter herself we meet Marija and her husband Antonio when they visit us.